Never write a manual reply to a review again. Use our ChatGPT powered automation technology to automatically write replies for you using Local SEO optimization and AI so each reply seems authentic, personal, and unique. Save time by automating this process across your locations and review sites.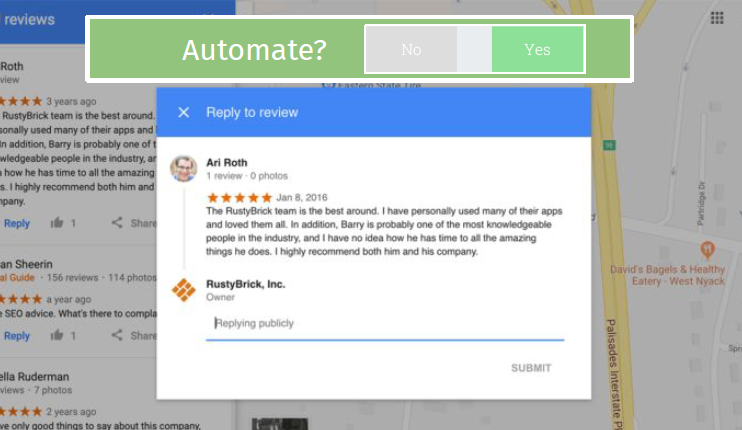 Trusted by over 10,000 local businesses and some of the largest brands in the world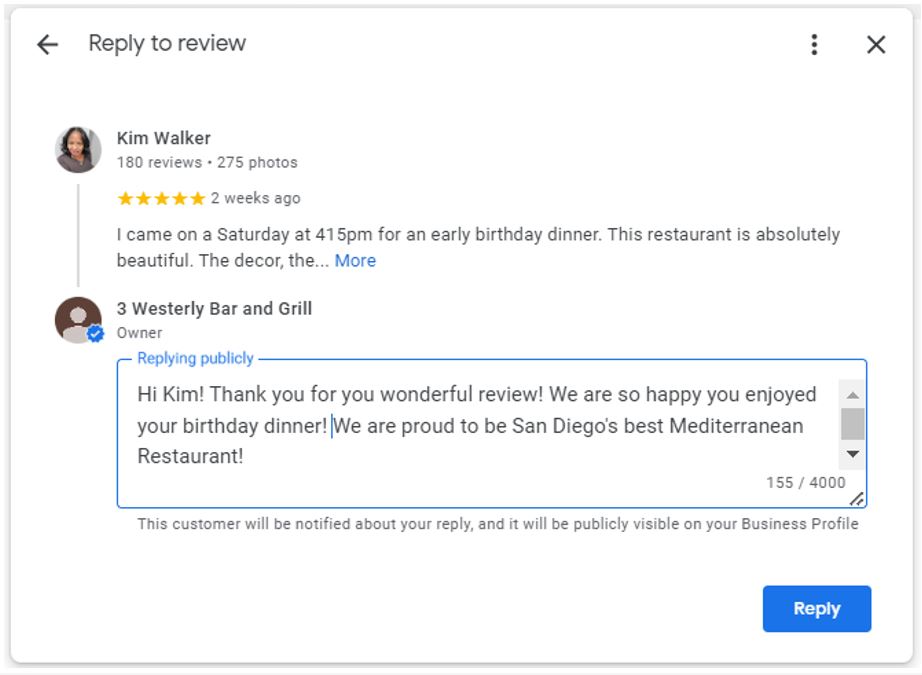 Dandy's technology utilizes ChatGPT to custom craft each review reply and then automation to automatically reply on your behalf. Each reply is prepared in a way that is both personal and optimized for local SEO, helping your business climb in Google's local search rankings. You can set our automate review reply to up to automatically reply to old and new 4 and 5 star reviews OR you can preview each message before it is posted. NOTE: This tool currently is only functioning for Google reviews.
Learn How Dandy Can Help Your Brand Today!
Our AI Formula replies to all reviews on your behalf – so you never have to! Imagine the time this saves each week! You can view all of your reviews in the Dandy Application, view the replies, get notified when new reviews come in and more!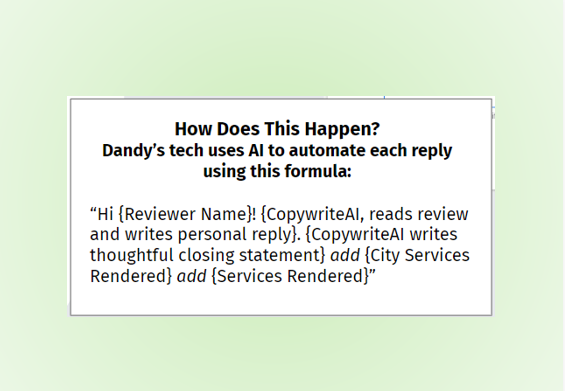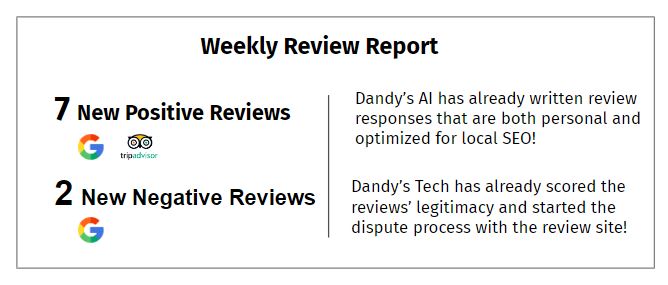 Peace of mind knowing that Dandy is replying to all of your reviews on your behalf. Dandy also helps with programmatically disputing bad reviews, provides QR codes you can use to receive genuine guest feedback and more!
Learn How Dandy Can Help Your Brand Today!