AI Powered Reputation Management
Automation Platform

Bad Reviews are Stressful Let our Tech Remove Them For Your Customers
Ai Powered Review Removal and ChatGPT Powered Auto Replies – Both Available to iFrame into Your Existing Software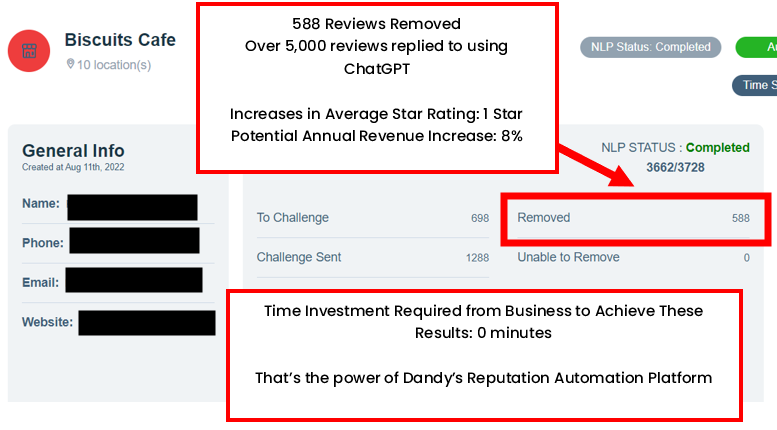 Some of Our Customers Include...











Testimonials from our Customers!
iFrame This Section into Your Website for WebApp for Each Location: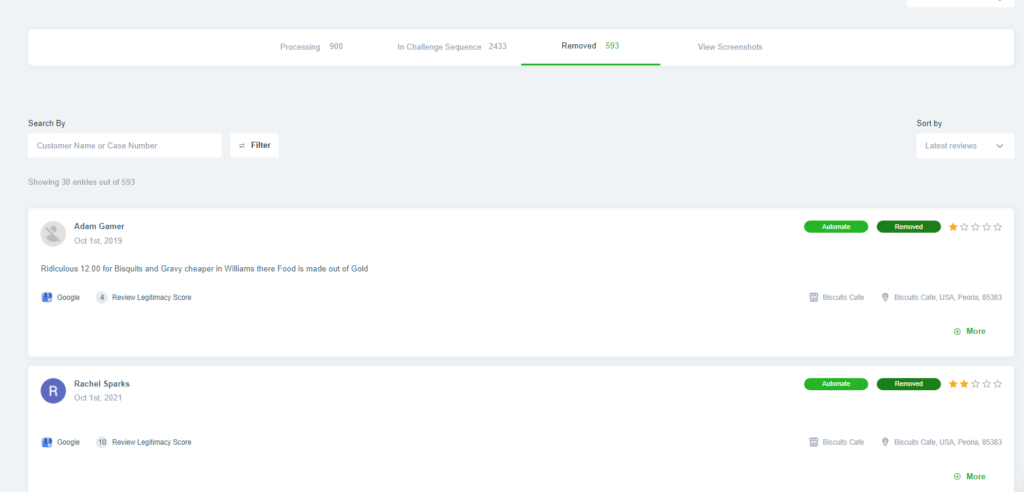 iFrame our review dispute product

Merchant sees all review disputes, legitimacy scoring
No Dandy branding
Easy, 20 minute integration

iFrame our other reputation management products
NEW – ChatGPT Powered Automated Review Reply Technology – not only use ChatGPT to craft review replies, Dandy automated the posting of these as well
We've developed a proprietary technology to accomplish this – that's why brands like Holiday Inn, Wyndham and Midas use Dandy!. We've removed over 40,000 bad reviews and even law firms trust Dandy to review bad reviews from Google, Yelp, Tripadvisor, Facebook and other review sites! Get those bad reviews taken down today! Money-back guarantee: once we remove it, it will never re-appear.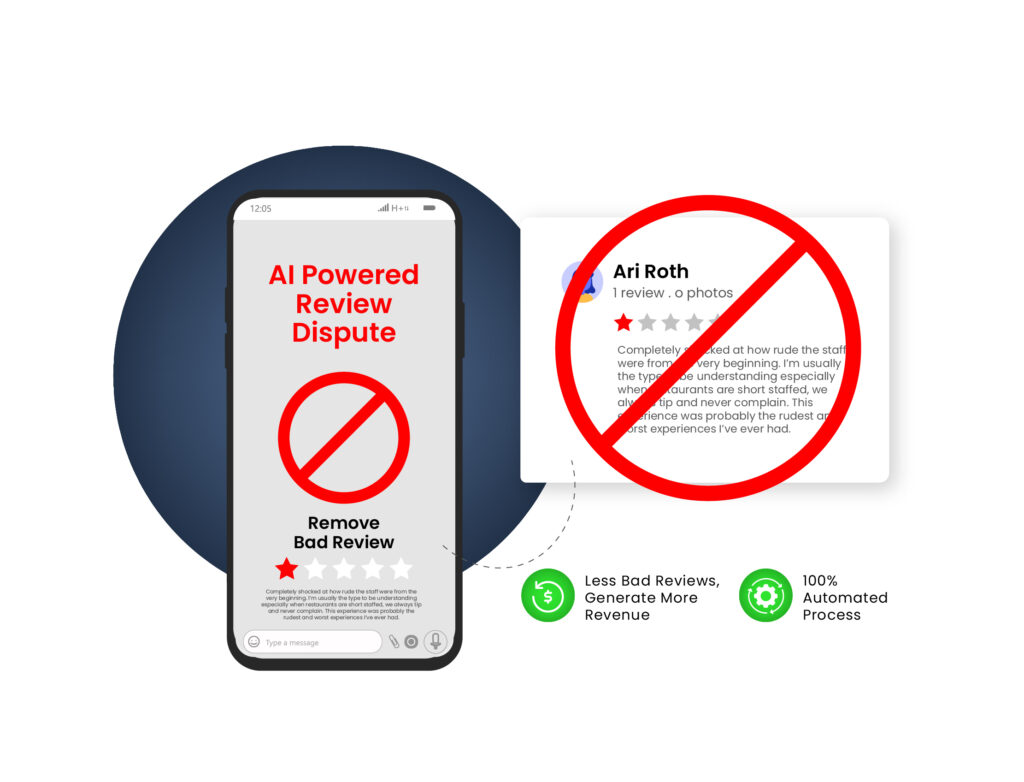 Ai Powered Review Removal and ChatGPT Powered Auto Replies – Both Available to iFrame into Your Existing Software
Negative Reviews Eliminated - No Effort Required from You
The best part of our technology – it's all automated. We consistently help your customers remove bad reviews without needing any help or intervention on their part. They can sit back, run their business and check account status via our simple iFrame plugin.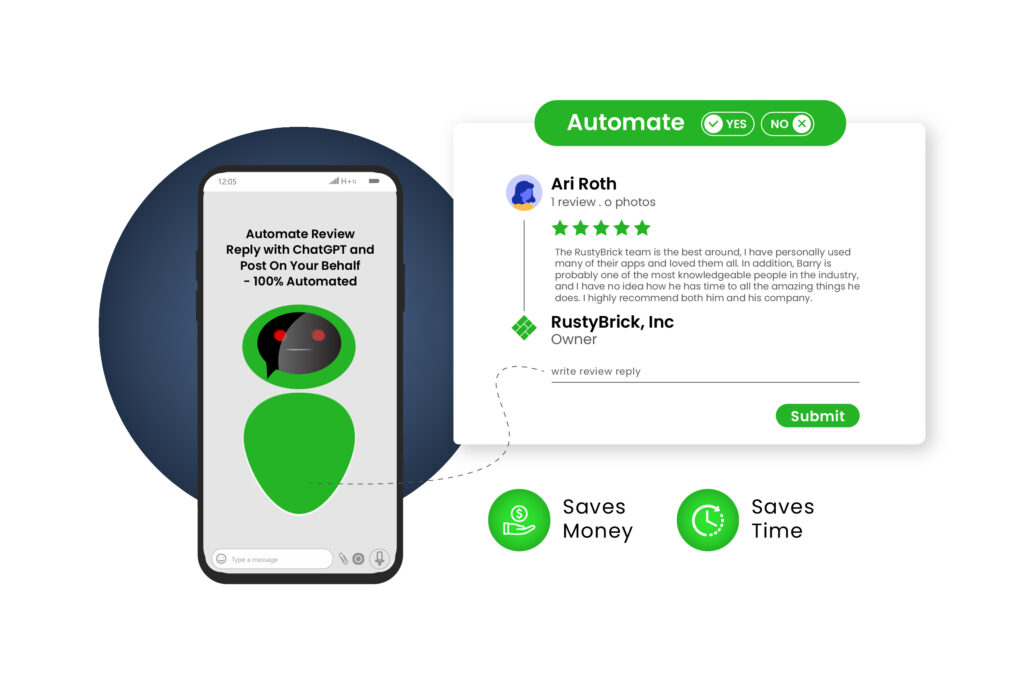 ChatGPT Powered Automated Review Reply - NEW!
Never write a manual reply to a review again! Your customers can use our ChatGPT AI powered Automation Technology to automatically write replies using Local SEO optimization and AI so each reply seems authentic, personal, and unique. Save time by automating this process across your locations and review sites. Not only will our technology write the review reply, it will automatically post them on your behalf to all major review sites!
Also available as an iFrame option.
How A Hotel Removed over 60 Negative Reviews and Increased Average Star Rating 1/2 a Point with Dandy
Dandy was able to remove over 60 negative reviews from a premier hotel's Google My Business page and increase their average star rating 1/2 a point! Learn how we did it!
How Right Now Heating & Air Removed over 70 Negative Reviews with Dandy
Within 90 days, Dandy was able to remove over 70 negative reviews from Right Now Heating & Air's Google My Business page. Learn how we did it!
Learn How Our Technology Helps Remove Bad Reviews, Use ChatGPT Powered Automated Review Replies, SMS, Email and QR Code Guest Experience Intelligence & Manage All Reviews in One Dashboard
ChatGPT Powered Review Reply: Real Life Example
We have a real-life illustration of how our ChatGPT-powered review replies benefitted one of our clients, Biscuit's Cafe. As a restaurant group with 10 locations, they received over 5,000 reviews, and Dandy responded to each of them. This led to a boost in their local SEO rankings and improved customer satisfaction. When you respond to a customer's review, they receive a notification, leading to greater engagement and repeat business.
Grow Your Clients With Dandy