ChatGPT Powered Automated Review Reply
Never write a manual reply to a review again! Use our ChatGPT AI powered Automation Technology to automatically write replies for you using Local SEO optimization and AI so each reply seems authentic, personal, and unique. Save time by automating this process across your locations and review sites. Not only will our technology write the review reply, it will automatically post them on your behalf to all major review sites!
We have a real-life illustration of how our ChatGPT-powered review replies benefitted one of our clients, Biscuit's Cafe. As a restaurant group with 10 locations, they received over 5,000 reviews, and Dandy responded to each of them. This led to a boost in their local SEO rankings and improved customer satisfaction. When you respond to a customer's review, they receive a notification, leading to greater engagement and repeat business.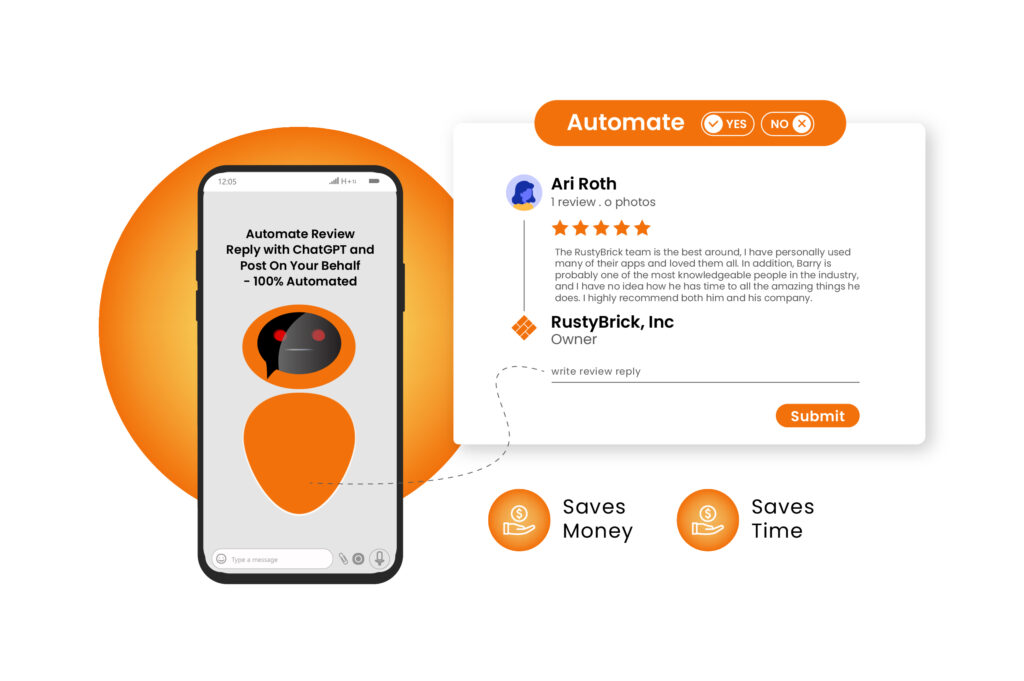 Dandy's technology utilizes copywrite artificial intelligence to custom craft each review reply. Each reply is prepared in a way that is both personal and optimized for local SEO, helping your business climb in Google and other review site's local search rankings. You can set our automate review reply to up to automatically reply to old and new 4 and 5 star reviews OR you can preview each message before it is posted.
The Importance of Replying to Reviews
As a business owner, it's essential to understand that your online reputation can make or break your success. In today's digital world, customer reviews are a major factor in shaping how potential customers perceive your business. Not only do positive reviews attract new customers, but they also help build trust and credibility. However, responding to every review, whether positive or negative, can be time-consuming and costly.
That's where our technology comes in. Our AI-powered platform, which uses ChatGPT, automates the process of writing and posting responses to online reviews. By doing so, it saves you and your team valuable time that you can use to focus on other critical areas of your business. With our platform, you can rest assured that every review is acknowledged and responded to promptly, which will boost your business's online reputation, attract new customers, and retain existing ones. Additionally, by automating the process, our technology ensures that your team's time is spent more efficiently, which translates to cost savings for your business. Overall, our technology is a valuable investment that will improve your online reputation, save you time, and help you grow your business.