Case Study: How Dandy Removed Over 262 Bad Reviews for an Auto Dealership
Moss Bros. Auto Group (MB), a family-owned and operated business with over 100 years of experience and multiple locations in Southern California, sought the expertise of Dandy to enhance their online reputation. Dandy assisted MB in removing negative reviews, acquiring new positive reviews, and consolidating all reviews on a single, user-friendly dashboard. In an industry where reviews hold significant weight, MB aimed to differentiate themselves from fierce local competitors and maintain strong customer relationships. Dandy's reputation management solutions helped MB achieve these goals and make a lasting impression on their customers.
Actual Client Account as of January 2023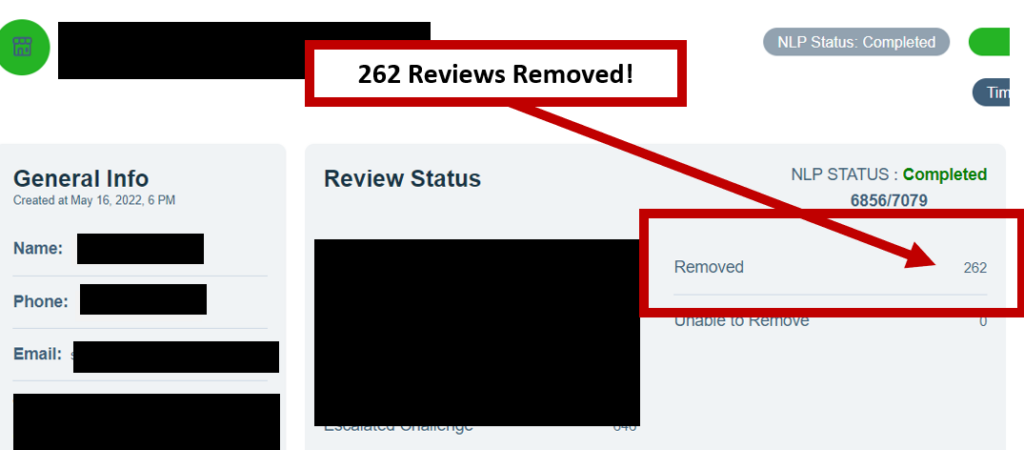 Want to see what Dandy can do for your business?
Moss Bros. Auto Group (MB) recognized the value of managing and monitoring their online reputation and sought to increase the number of customer reviews to drive business growth. Additionally, they sought to remove defamatory reviews that did not accurately reflect the exceptional customer experience for which MB is known. Prior to partnering with Dandy, the management of online reviews was a manual and time-consuming task, requiring constant monitoring of multiple review sites to ensure accuracy and relevance.
Dandy's reputation management solutions provided a comprehensive solution for MB. The platform automates the process of reputation management and monitoring, as well as the challenge process for removing reviews from sites like Google, Facebook. Dandy also helped MB to capture new reviews from customers, streamlining the process and improving the overall customer experience. With Dandy's solution in place, MB was able to focus on providing exceptional customer experiences while Dandy took care of the rest.
Dandy and Moss Bros. Auto Group (MB) formed a strategic partnership to revolutionize reputation management through automation. MB enlisted Dandy's services to implement several solutions, including review removal, reputation management, review generation through QR codes, SMS, and email, and AI-powered automated review response.
The objective was to eliminate negative reviews, increase customer reviews, and showcase the authentic customer experience, all while keeping a watchful eye on reviews across multiple review sites. MB understood that time is money, and Dandy's automation capabilities allowed them to focus on expanding their business. Dandy was able to effectively remove 262 negative reviews from MB's Google My Business page, saving MB a significant amount of time by using AI to automate review responses on Google pages. Additionally, Dandy's QR code experience surveys provided MB with a seamless way to gather valuable customer feedback and increase positive reviews. With Dandy's solutions in place, MB was able to enhance its online reputation and drive business growth.
Want to See What Dandy Can do for your business?
Negative Reviews Removed!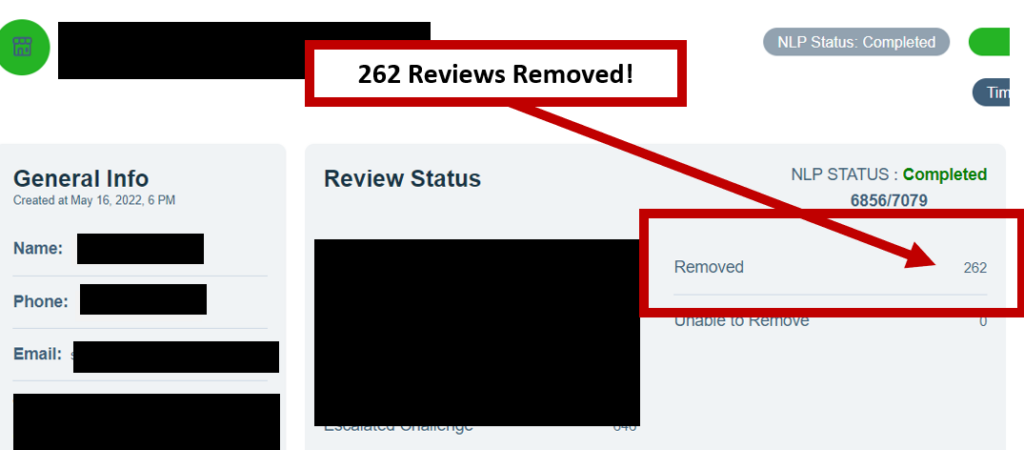 Within a couple of months, MB realized the positive impact of removing over 262 negative reviews and generating numerous positive reviews with the Dandy platform. Managing all of their reviews from one easy to use dashboard saves MB staff 10 hours per week! Let alone the countless hours saved by using Dandy's AI powered automated review reply feature. MB was able to jump one entire average star rating (from 3.5 to 4.5) and has noticed a substantial increase in schedule requests. In summary:
Removed 262 + negative reviews
Generated hundreds of 5 star reviews
Saving 10 hours per week by managing all reviews in one dashboard
Saving an additional 10 hours per week by using Dandy's AI to automatically reply to all reviews
Moved up one average star rating – expect 10% annual revenue increase
Want to see what Dandy can do for your business?