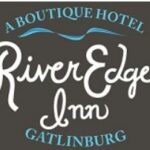 Removed over 60 bad reviews within 90 days
Increased average star rating by one star
Generated 10% increase in revenue
Saved 10 hours per week
Hear the story of River Edge Inn, a premier boutique hotel in the Great Smoky Mountains of Tennessee. Learn how they partnered with Dandy to successfully remove defamatory online reviews, generate more positive reviews and manage their online reputation across multiple review sites.
Enter Your Information to View the Case Study!